Just when I thought all hope was lost, I met with an amazing business owner who restored my hope in business networking.
I was still conducting my experiment that is the subject of this post.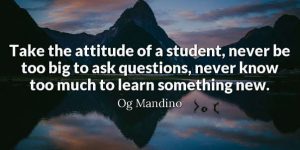 In the first few minutes of our talk, I knew that I could throw out a question, but I had no idea that the answer would be so complete and helpful. I was honest about my conundrum.
'Where do I find this particular group of business owners?'
It worked!
A couple of clarifying questions allowed this associate to share invaluable information about an association that I never knew existed. That very afternoon there would be a meeting that I could attend as a guest.
What if I had never asked for insight and some ideas
to address my quest for this special group?
Maybe there is hope to change my former impression of most gatherings that are supposed to be about networking with other professionals.
Networking or Posturing?
How Can I Help, If Everyone is 'Fine'?
How others appear at the door of a networking event has little to do with clothes, hair and shoes. Each person has a style that fits into some obvious categories:
Fast-Approach Expert – Very comfortable in every group because this person never misses a meeting for any reason.
Noticed with Flare – A strategic pause at the doorway ensures that the arriving networker is seen by friends and greeted by those closest to the door.
Hesitant Newcomer – Never attended before and wants to know if everyone is welcome in this place. Will anyone approach in welcome?
As you read the variations, did names enter your mind?
Observing the crowd formation from across the room can be great entertainment. Few people realize how each person enters and why it actually matters. Maybe being timid as a rabbit is just as perplexing as arriving with the subtlety of a steam engine.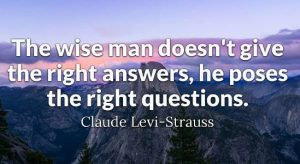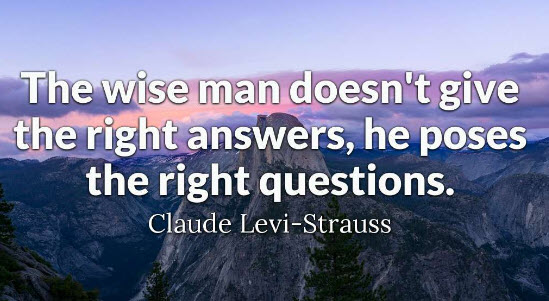 Is there a standard approach that conveys interest in others
and the best way to attract my perfect prospect?
Maybe if I pause to realize that I am there for a purpose beyond myself, I can learn from every person and gather enough details for follow-up. My objective is to find as many new people as possible without neglecting familiar connections.
What is the Point of Business Networking?
If I don't plan to connect with new people, why am I attending?
Business rarely happens in a crowd of disconnected individuals, so the 'networking' events were created to bring people together.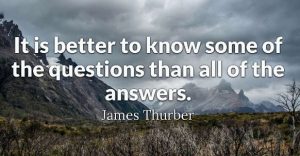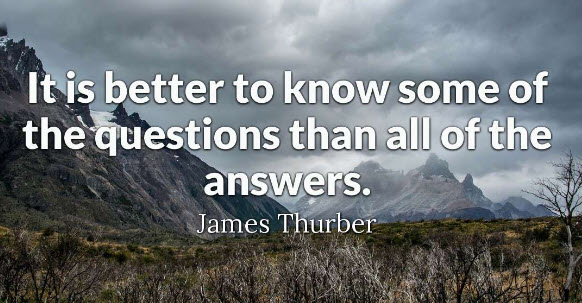 In recent weeks, I have talked to a number of the most adept networkers only to discover that most, including me, have stopped attending.
What do we all have in common?
Priorities have shifted to people who are not at these events. So, now what?
Is there a place where a steady stream of newcomers would congregate to share the risks and unknowns we all strive to avoid in conversation?
Maybe networking events are not for selling, but everyone there should be met with warmth and interest.
How do we convey interest in others? Ask More Questions
The people whom I consider friends from previous networking meetings are the ones who have always believed that relationships are built after the meeting.
Meeting with individuals creates the best setting to discover the needs we don't share in casual encounters.
All Relationships Require Need
Not all that long ago, I sat at dinner with a self-employed, part-time scholar. In less than an hour, I was exhausted. The conversation resembled a ping pong match with a cat standing on the table and playing on the other side of the net. Every question was promptly batted to the floor.
Not one question was asked by this omniscient young student.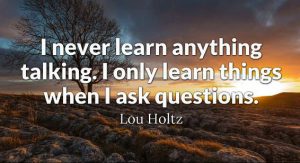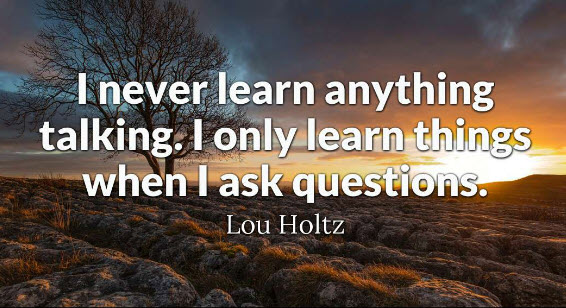 In reflection, maybe that is what I once considered my 'Corporate Shell.' Outside of massive companies, this gruff exterior sends a powerful message of 'don't bother me.'
As I meet with people, in person or virtually, I want to know what is really happening in business, and in life. Maybe I can answer a question or provide a resource that would make a project easier to complete.
Others have added so much to my knowledge when I could ask a question and spark an entire conversation that spanned multiple meetings. At times, those answers have become a blog post, or even an eBook, that has helped many people with the same challenges.
In the past few days, I have reconnected with people who have talents that elude me. Asking hard questions has reignited friendships that are so valuable to me at this point. Each of these talented men asked for my insight as well.
The only way to make useful referrals for my valuable colleagues is to know more about each of them than those who only see them as part of a crowd once a week. Trust is the basis for asking the series of questions that build from one meeting to the next.
Advice Packs the Soil
A conversation full of statements leaves both parties feeling as though the time could have been spent better. In meetings with others, the objective is not to convince the other person that I am an expert.
Nothing will be exchanged if there are no needs that come to the surface. Every statement I make to another person thickens the wall between us. Words are powerful when lined up to convince someone that I know everything about every subject.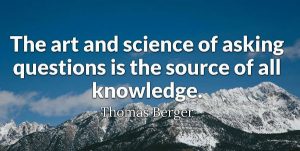 Advice will dominate our conversations with experts when we are not sure if we are taken seriously. At times, I have felt as though the other person was barely listening, so I would need to increase my stance.
Staking my claim as an expert might be the reason that so many meetings with one other person leave a void. About 30 minutes into these conversations, I discover that time is too valuable to continue the drudgery.
In most cases, I will simply move to another person on the list in the attempt to discover the person whom I could help.
Who will be the first to ask a question?
Questions Cultivate the Soil
Some of my favorite encounters start with a question more engaging than, 'what do you do?' Those 30-second commercials are too rehearsed and void of meaning.
Connection with another person is built through genuine interest. A question that requires thought is more engaging than hearing a response that required absolutely no thought or imagination.
What is the response the second time we meet the same person?
That 30-second commercial makes me want to run away. The person is far more important than a role played.
Relationships grow in soil rich with interest and truth. The response to a great question might lead to countless opportunities to assist. Not all forms of help require spending money.
I have noticed that my greatest connections from networking events were with people who could stay focused in a crowd and answer beyond the simple question in a moment.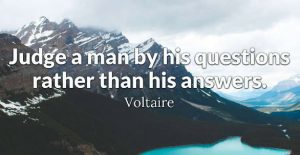 Early in my career, my supervisor shared his method of listening to our questions to determine our learning pace. He always said that we could plan our answers to his questions, but when we asked him, we were not scripted.
Years later, as my teams matured, I heard his voice encouraging me to listen for their questions. Their questions revealed gaps in our training efforts for new and experienced people. In addition, the conversations between team members reminded them to put every detail into customer documentation.
As mentor assignments were made, the only rule was that you had to ask every question to your assigned mentor. The trajectory of your learning could be defined from the series of questions asked. The mentor could make adjustments and raise concerns if someone was not making progress.
Customers, teammates and associates enhance our knowledge when tough questions are posed, and we work together to find the best possible solution. The only dumb question is the one that we refuse to ask for fear of appearing needy.
Without questions, there are no needs presented for anyone to fill.
Ask More Questions
Throughout my quest to encourage all of us to Ask More Questions, people have asked me what types of questions to ask.
This compelling thought raises awareness to the words and phrases that can be considered invasive. Prepared questions will convey interest to anyone we encounter in various settings.
My answer to 'what types of questions' is tailored to the situation, but for the most part, I never want to seek to assign blame. As we build relationships, the pain points and risks in our businesses can be shared without feeling cornered or judged.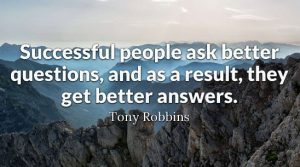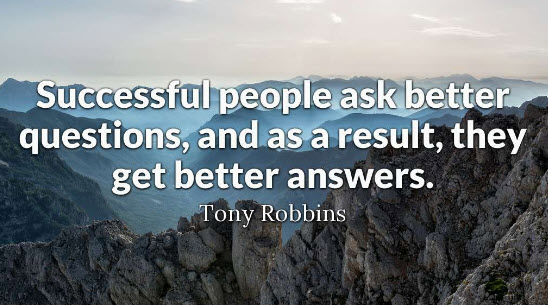 Questions are always about the work, or task at hand, and not about people. Follow-up questions are asked at a slower pace to avoid discomfort. More details are revealed throughout the series of encounters, and we are able to help each other with our business challenges.
Good listeners are able to create a safe haven for those who have struggles. A pen and paper allow us to take a few notes and not interrupt the conversation.
Did you cringe at the thought of sharing too much about your business?
Tempered With Wisdom
Every business owner has insider secrets that make up the 'secret sauce' that makes your business unique from every competitor. Not all questions require an answer that reveals proprietary information about your business. Long before these questions arise, you can know where you want to draw the line to protect the unique aspects of your operation.
So, the purpose of networking becomes evident when we realize that being the expert in the room will never draw people into our realm. Before you attend another meeting, maybe you can write out a few questions that would engage those who need what you offer. You might even decide to rewrite that 30-second commercial into a welcoming couple of sentences that build intrigue.
"There is no such thing as a worthless conversation,
provided you know what to listen for.
And questions are the breath of life for a conversation."
~ James Nathan Miller