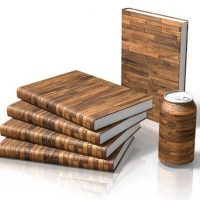 In recent years, people in all walks of life have been convinced that "everyone has a book inside." While I don't necessarily agree with that sentiment, I do believe that every person has life experiences that can be invaluable to others.
The Internet entices would-be authors through the vast audience that "will clamour" to read this masterpice.
Does that sound familiar?
Did someone tell you that you would be ordering your second printing before the ink was dry on those boxes of books cluttering every corner of your office?
Everyone who reads your first chapter asks you for a copy of your book and raves about the content. You already know that your message is resonating with people who can relate with your life journey. Challenges in your life are meant to help others to avoid the same consequences and allow you to be compasssionate.
So – why are all those books still in your possession
instead of flying off the shelves and making you
go to the post office every day?
I Wrote A Great Book
Whoever encouraged you to write that book has probably returned to a normal daily life. You spent months outlining and writing your masterpiece. Every person who has read some portion of the book has just raved about your story. Some people even tell you how much your insight has helped them to deal with situations in life.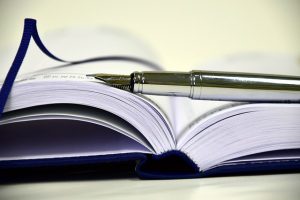 You might have worked with a publisher, but more likely, you took the fast-tracked approach to self-publishing. In this scenario, you determined the contents of your book and the deadlines. You produced a well-researched volume that contains your story and helpful insight on some of your favorite topics.
I met someone like you when I was writing content for clients, and I had my first glimpse of the risks involved in writing a book and then self-publishing. My client had 2,000 books printed because a marketing expert made tons of promises about selling those books for massive profits. Two years later – few of the books had sold and most sat in boxes in her office.
Does this sound familiar, including the empty promises from so-called experts?
No One Knows
You have a message that many other people really do need to hear. I cannot tell you how well I can relate to your plight. Reaching out to others is not rocket science. Some people spend years discovering the sales techniques that match people with goods and services.
If you could find the right people, you could sell every one of those books in a flash. Every visitor to your site is not equal. Selling those books is not easy when your audience does not match your message.
When you wrote your book, who were you hoping to reach?
As you wrote every word, you were sharing a part of yourself for a specific reason. People "out there" must be reached to give them hope and help through your written message. Your greatest challenge is to find those people in the vastness of the Internet.
Even though you still have most of the copies of your book, you message is more valuable than ever. You know that the contents of your book are still relevant and could help so many people. Unlike other authors, you have the tenacity to stay the course and change your current situation.
Find People Who Need Your Book
I once believed that there were deep dark, closely-guarded secrets for finding the people who really do need to hear my message. Like you, I assumed that only a few people could ever know those secrets. I came across something that I really believe would help you, too.
My discovery included the initial steps that I had skipped in my online journey. I had made some assumptions about people that have proved to be inaccurate. People are unique and driven by the same needs all over the globe. Life experiences are meant to be shared in the context of the events that matter to all of us.
Once you focus on reaching out to others, you will be amazed at how many people begin to find you. Those books will be requested when you make connections through the proven means you can learn from the experts. You no longer have to trust people who make empty promises. After you learn the techniques, you can seek the experts who will transform your business.
"Obstacles are necessary for success because in selling, as in all careers of importance, victory comes only after many struggles and countless defeats."
~Og Mandino