As business leaders, we believe that the customer experience we offer will connect with our customers.  Whenever the results are less than expected, we decide that maybe we should have asked our customers for some insight from the onset.  An emotional connection with customers is required to deliver a compelling customer experience.  In recent years, the importance of unique approaches to customers has come to the forefront.
If our emphasis is on the customer, why do we wait so long
to ask the person with the answers what would make our business special
in comparison to our competitors?
As customers answer our questions, our perspective changes from profit and promise to the needs, frustrations and problems that must be addressed.  Instead of guessing, we have just been handed the answers to the test.  Our solutions will address the pain points and solve the real problems our customers want solved.
Revisit the Customer's Journey
Since we make assumptions, maybe we could enlist the help of friends and family members who are willing to trace the customer experience we offer.  Specific steps can be taken to gather information from people who will be boldly honest and offer valuable insight.
Begin with a website walkthrough – Is the entire site easy to navigate?
Call your customer service line – – Does every caller reach a person? – – How long is the wait time?
Make a purchase – – Read the words on the screens.  Are you confident when you enter a credit card number?
Read the follow-up emails  – – Is the text out of date?
Evaluate the delivery process –  Are products received in a timely manner?
Are we service providers? – – Are we special? – – Do we show up on time? – – Do we deliver?
Regardless of the feedback, the people you choose will remain in your life.  The effort to conduct these tests will save your valuable customers.  Every effort to review the valuable information provided will refine the customer experience you offer to customers who spend money and are willing to pay more for a customer experience that connects business with heart.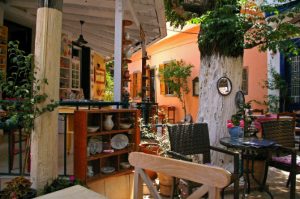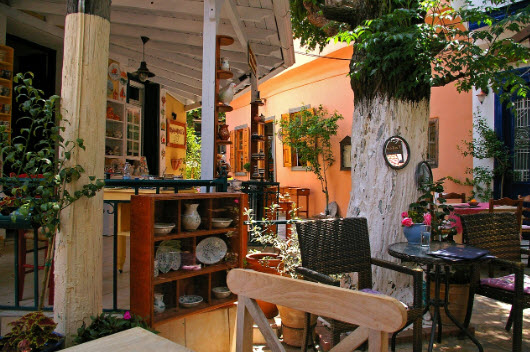 Cross Into the Customer's Realm
Nothing could be more valuable to a business leader, than a geniune conversation with a customer.  Any customer!  The first call might be with a great customer whom you have befriended and who will be kind in response to your questions.  Conversely, you could call your fiercest critic and plunge into the toughest conversation you've had in a long time.
Everyone has a different approach to taking action when the experience could be less than positive.
A few insightful steps will make a customer call routine easier to start.  Once you begin, you'll find that you enjoy talking to your customers.  This is not a task that you can delegate.  Even one customer call per day can provide feedback that revolutionizes your business.
Ask 'open-ended' questions that allow the customer to say, or write, what matters most in the moment.
Allow the customer to finish every sentence with a pause at the end in case there are more thoughts on the subject.
Stay focused without adding more questions if the customer has not expressed every thought on the original question.
Be satisfied with a call where one thought was developed past the point of what you would expect to hear from a customer.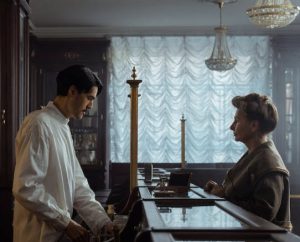 In addition to individual customer calls, you can gather customer feedback from various sources, including automated tools:
Focus Groups – – A group of top customers can come together, even virtually, to provide answers to your questions about future products and services.
Satisfaction Surveys – – Following every purchase, the customer would receive a brief 5-Question survey that provides an opportunity to offer feedback, insight and ideas.
New Product Testers – – More reviews can be gathered in a short time when customers receive a sample product in exchange for an honest evaluation with videos and images.
Countless avenues can be explored to find the best tools to use for polling customers for ideas and feedback.  Responses will require attention so that customers will continue to respond.  Even social media comments can provide more information, but negative comments require private responses and prompt removal from the thread.
Connect to Customer Emotions
Even in our efforts to gather customer ideas and feedback, our ability to empathize with customers as fellow humans will create a bond.  Once we have addressed a pain point, we have the chance to offer additional assistance, which translates into more sales and profits.
During every customer contact, we want to strive to find common ground.  Initial questions will focus on the customer herself and then move to the most recent customer experience.  Listening to every response will reveal something as simple as an educational experience, a travel adventure or a favorite book.  Any tidbit creates a connection.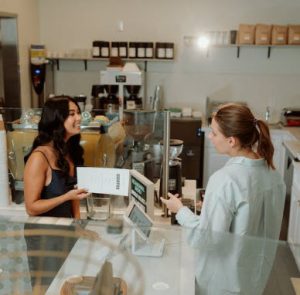 Questions will lead into the customer's visit or purchase and allow you to maintain a path through your conversation.  Silence is a valuable tool in moderating the speed of the exchange to allow both parties to think of better answers.
Before the end of the agreed time limit, maybe 15 minutes, you will want to ask for permission to call this same customer again.  Your notebook will contain notes about the customer, the common ground and the details from this exchange.  The date and time are important details that ensure you don't call the same people too often.
No More Guessing On the Next Step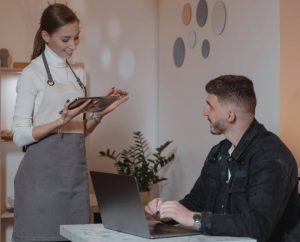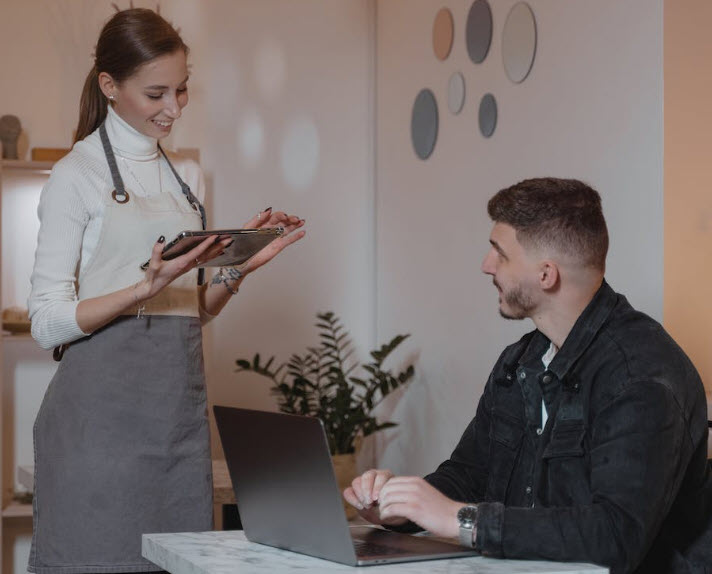 How many times have we wished for the answers to the biggest tests in life, and school?  In the game of business, customers hold the answers to most of our questions.  We continue to make guesses instead of devising strategies that involve our most valuable players.
Business is easier when our customers become advocates and eventually, raving fans.  Maybe they would like to be included in our decisions and asked for thoughts and ideas when we are considering the next move to make.
"Don't Make Assumptions. Find the courage to ask questions and to express what you really want.
Communicate with others as clearly as you can to avoid misunderstandings, sadness and drama.
With just this one agreement, you can completely transform your life."
~ Don Miguel Ruiz
Product ideas come along often, but the expense in developing and offering the product, or service, can be prohibitive if we don't know what the customers want or need.  In every customer call, one question might relate to their ideas for something they cannot find from your competitors.  Instead of wishing for a great new product, your customers might already have the answer.
Customers might not know exactly what they want in the customer experience, but every one of them knows what is unacceptable.  As we discuss the realities of the customer experience with them, we must be prepared to hear the good, the bad and the ugly.  Only then can we become the best at what we do and connect with our current customers and anyone else who comes along.
"We need to empathize with customers, walk in their shoes,
really understand their needs, their hopes and dreams." 
~  Satya Nadella – – Microsoft CEO 
Customer Insight Guides Customer Experience
Customers will not respond a second time if their valuable thoughts and ideas go into the Dome of Silence.  Even if you discover that the product ideas are not viable, the customers are people.  We all want to know that we have been heard.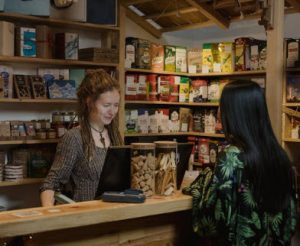 In response to customer calls, you might offer an
incentive to stay in touch.
Discount coupons that do not expire.
Promise of beta product for testing and review.
Email series that teaches about the product they bought previously.
Creative touches will retain customer contact with your business and keep you "top of mind" for future needs.  The effort you invest in responding to the customer's point of view will yield more business and valuable referrals because you are different from those who ignore the feedback.
Customer Experience Determines Longevity
Companies that have stood the test of time offer the most compelling customer experience.  When we emphasize the connection between our business offerings and the customer's emotions, everything changes.  We no longer strive to make more money, but instead, we seek to engage the customer and enjoy the interactions.  Everyone knows that new products and services will be required over the life of the business.  Customers hold the answers that we seek, so we might as well start asking questions now.
"If you work just for money, you'll never make it, but if you love what you're doing
and you always put the customer first, success will be yours.""
~  Ray Kroc