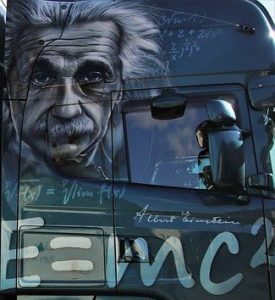 Somewhere along the way, we've come to expect leaders to have all the answers, which is contradictory to the servant leader role. Anyone who has taken a new position, or started a new business, should be given some leeway to learn from others. The people who manage the daily routine are called experts.
If we want our teams of experts to make wise decisions without intervention, then as leaders we will want to ask more questions and listen for the real answers. Even when we switch teams, the desire to discover more about people, processes and challenges will open doors more quickly than ever before.
Do you hesitate to ask questions of your experts?
NEW BUSINESS OWNER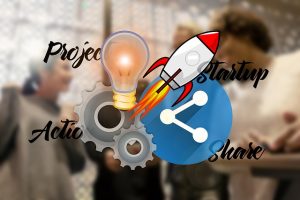 Leading a new business can be scary when you have a great product or service that customers are clambering to buy. Every day is filled with activity, and help is required. In these situations, the search for answers requires even more time.
What is your first priority?
Ask more questions of anyone in your circle. Some of the answers you seek will come from unexpected sources.
🗪    Other Business Owners – Many of these fellow mavericks can assist with your fears and doubts. Each one will offer a great story including 'what not to do' and 'avoid my mistakes.' Some of these conversations will provide perspective.
🗪    Local Resources – The Small Business Administration and SCORE can offer sources of future team members in the local community. In addition, tax incentives and employee hiring programs are available for your business needs.
🗪    Friends and Family – Sometimes the people who can help the most are in your closest circles. We don't always want to hire people who are too close, but there are situations where we do need to help. For those of us who need technical skills, youngsters can provide assistance and earn some money while developing career skills.
As we navigate the waters of Servant Leadership, we have the opportunity to touch and change lives. The role might seem daunting, but imagine the ways in which your business will thrive as you take action and assemble the team that trusts your judgment because you Ask More Questions.
NEW COMPANY, NEW TEAM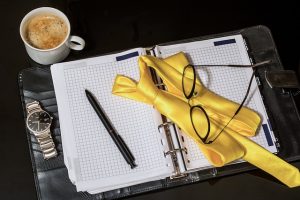 The leader who has taken a new job in a different company knows the feeling of being the 'new kid on the block.' As a leader, our own insecurities must take a backseat to the needs and feelings of our team members. Each of them carries countless questions about this new leader. In some cases, the team had no say in who has been hired to lead them.
With this in mind, what is most important?
🗪   Day One – Gather the team, either in the hall or on Zoom, the less formal setting allows everyone to see you as approachable.
🗪   Day Two – Spend time in the team's realm and observe their interactions and processes. Even if the team works remotely, have everyone gather on Zoom and continue to do their jobs. Slack offers another way to be available to the remote team.
🗪  Day Three – Gather the team in a formal team meeting where you share your background and insights so far. Ask More Questions of the team to create an atmosphere of discovery. This session can be 30 minutes long to set the pattern in motion. Long meetings detract from each expert's duties.
🗪   Day Four – Begin a series of individual meetings with everyone in the organization. Again, these are short sessions to prevent discomfort. Ask each person to share one challenge that you could address.
🗪   Day Five – Invest time observing the team in action and notice what they do very well. These tidbits can provide helpful options for positive feedback in your next meeting.
The wise Servant Leader refuses to make assumptions from afar. Time spent in the midst of the team of experts will provide more valuable information about their challenges and strengths. Ask More Questions as the team gains trust in your approach.
SAME COMPANY, NEW TEAM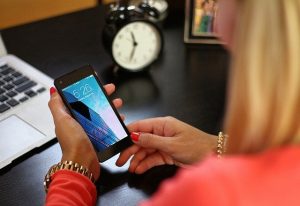 Experienced leaders inside a company are sometimes viewed as deserving of a career-advancing move. Whether the team needs a different leadership style or increased level of attention, there are reasons to switch leaders.
Inside the transition to the new internal role certain missteps should be avoided:
🗪   Gathering opinions – Every team has a reputation that can be misinterpreted in comparison to other teams. Unfortunately, the leader who solicits input from other leaders will be setup for a fall when the new role starts. There is no way to validate the opinions before meeting with the new team.
🗪  Observing from a distance – In the interim between being selected and starting the new position, the tendency is to watch the team from afar. Actions and attitudes can lead to assumptions without the context of conversations and knowledge of the projects and processes. Wise leaders stay focused in the current role and wait to discover the nuances of the new team until the turnover conversations occur.
🗪   Examining the stats – Every industry has key performance indicators that reveal ways to improve the systems that support the daily routine. Without valuable insight directly from the team members, misinterpretation leads to poor decisions that convey mistrust of the experts who are managing the daily routine.
All of these actions appear to give the new leader an advantage over meeting the team without any insight or advanced information. In reality, the misinformation will create an inaccurate narrative that must be overcome to see the team's real situation.
Servant leaders will Ask More Questions
from the new team and get up to speed rapidly.
ASK MORE QUESTIONS TO BE THE SERVANT LEADER
Even experienced servant leaders know that a learning curve exists for every new position. The time required to become familiar with the new team will never be wasted when your objective is to gain respect and trust from those you serve. From the outset, the team will accept encouragement to stay on track and allow you to observe. The wise leader waits longer to act when something seems amiss.
Context for every apparent situation must be established before the new leader jumps to any conclusion. Everyone involved will appreciate being Asked More Questions about any detail that appears to be out of alignment. Whenever we embrace an outstanding problem and the solution is devised by the people most affected, the implementation will be easier for the entire team.
🗪  The wise man doesn't give the right answers,
he poses the right questions.  🗪
~ Claude Levi-Strauss